The cost per kilowatt hour (kWh) that UPPCO uses to bill customers for service is approved by the Michigan Public Service Commission (MPSC). The MPSC approves rates for all regulated utility providers in Michigan.
The MPSC approves UPPCO's rates based on a number of factors. UPPCO feels that every U.P. service area customer should be aware of the factors that effect your power costs. For instance, did you know that the cost to distribute electricity to you is actually a much higher percentage of the overall cost than the electricity itself?
Learn more by reviewing the statistics below that compare the UPPCO service area to State of Michigan averages.
Distribution costs cover getting the power from where it's created to your home.
Distribution costs involve bringing power from where it is generated to substations, service centers, poles and lines that go to each customer.
Power Distribution Comparison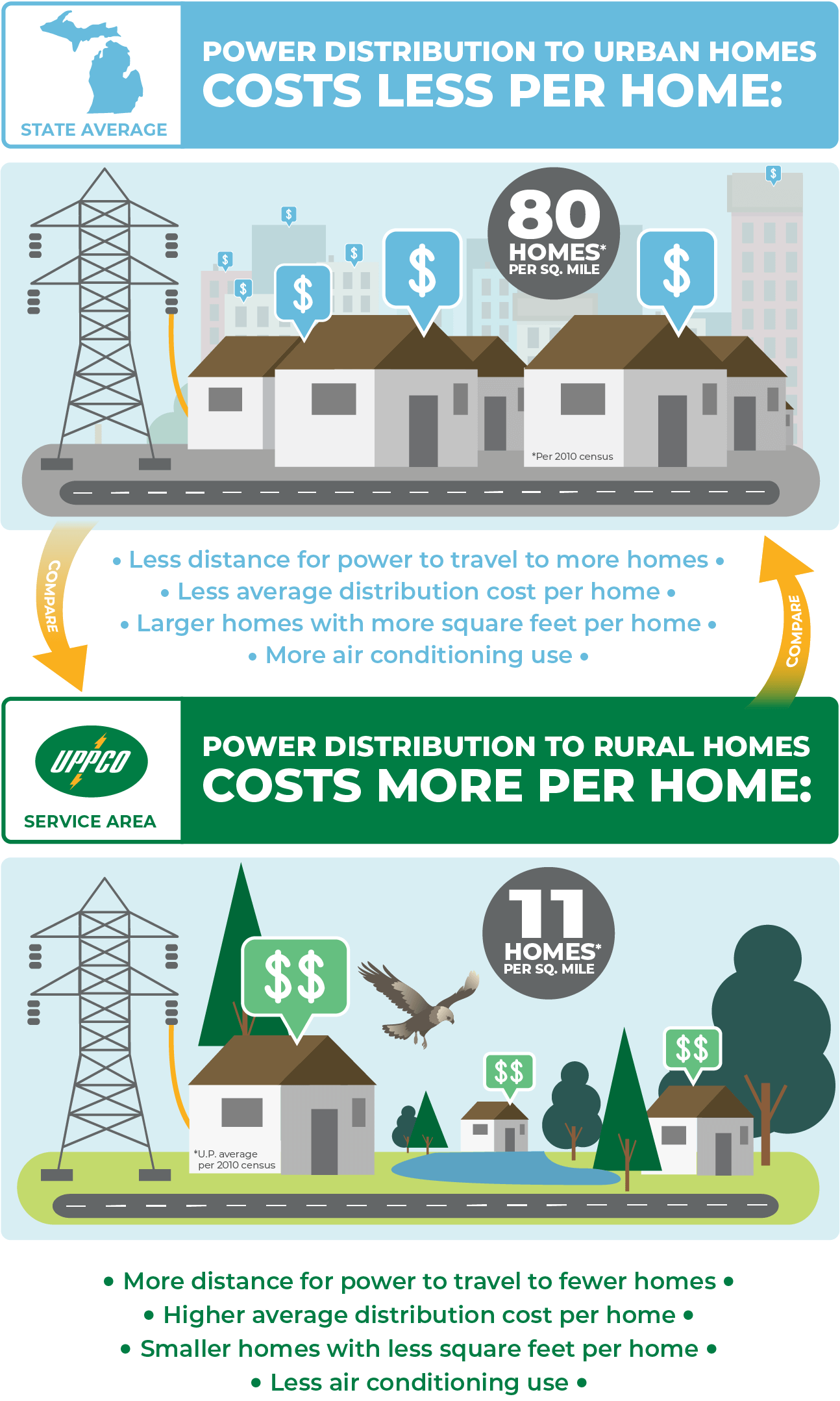 What Do Your Dollars Pay For?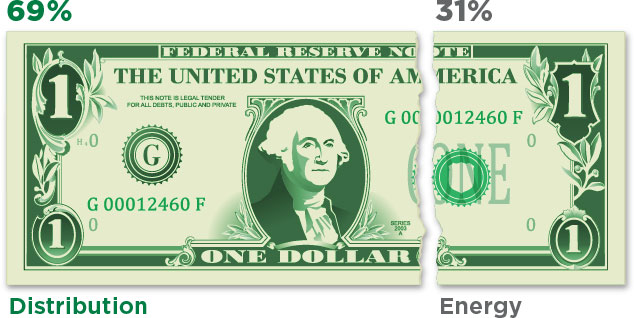 The cost to distribute energy throughout UPPCO's service area to your home is more than double the cost of the electricity itself.
See the illustrations below for more information.
Is Your Home Working Against You?