New Energy Assistance Funding Available
October 31, 2023  |  News
Energy assistance funding becomes available every year in October. Funding for the 2023/2024 year is now available and can be applied for through several different sources. Click here to see all available energy assistance options. Contact UPPCO Customer Service if you have questions or need help.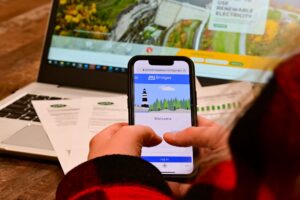 If you need help with your energy bill, the first step is to apply for State Emergency Relief on the MI Bridges website.
Click here to learn about all available energy assistance programs.
Click here to download a printable PDF.
UPPCO is the Upper Peninsula's largest electric utility serving approximately 52,000  customers across 4,460 square miles. UPPCO and its predecessors have excelled at  providing dependable service and safe, reliable energy to its valued customers for more than 135 years.