UPPCO is 1 of 16 Michigan Energy Providers who sponsor state-wide rebate and incentive programs for homes and businesses.

To Understand the Benefits
of Energy Efficiency or to Schedule a Community Presentation
Energy Efficiency Program Administrator
Upper Peninsula Power Company
Customer Service: (906) 449-2013
energyefficiency@uppco.com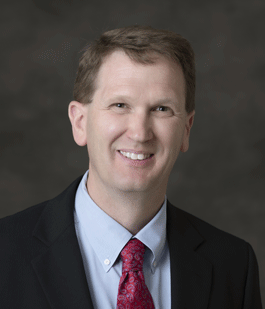 Energy Efficiency Can Save You Money
Power costs are explained in the Power Distribution Comparison illustration that demonstrates why electricity can cost more in our Upper Peninsula service area. Because the cost of electricity will not dramatically decrease, the very best thing you can do to lower your electric bill is to improve your energy efficiency.
Two factors that cause higher electricity consumption in many Upper Peninsula structures are lack of appropriate insulation and outdated appliances that use much more electricity than newer options.
UPPCO wants to help you make your home more energy efficient so you can lower your energy bills. Check out our Energy Tips to make some small changes that could add up to big savings.
In partnership with Efficiency United, UPPCO gives you access to rebates for many of the items you need to improve energy efficiency. It's a great way to upgrade and improve home appliances and systems.
ENERGY STAR® Lighting and Appliance Program
Get rebates on the purchase of energy-efficient lighting and numerous electric appliances, including televisions, ceiling fans and room air conditioners.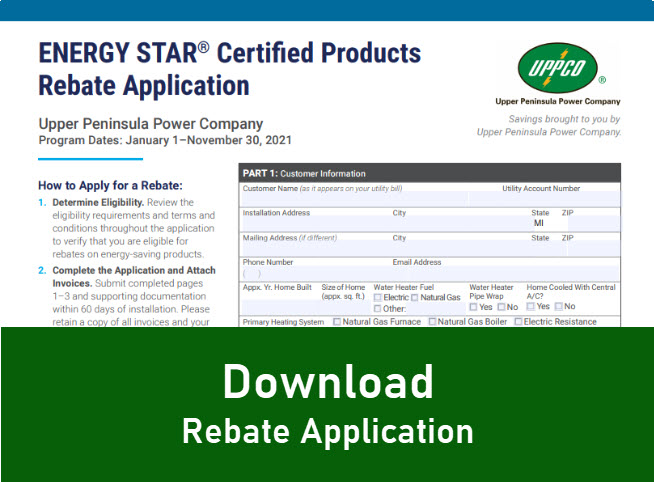 Home Performance Program
Earn rebates when you upgrade your heating and cooling equipment, and take an online energy audit to better understand and manage your home's energy use.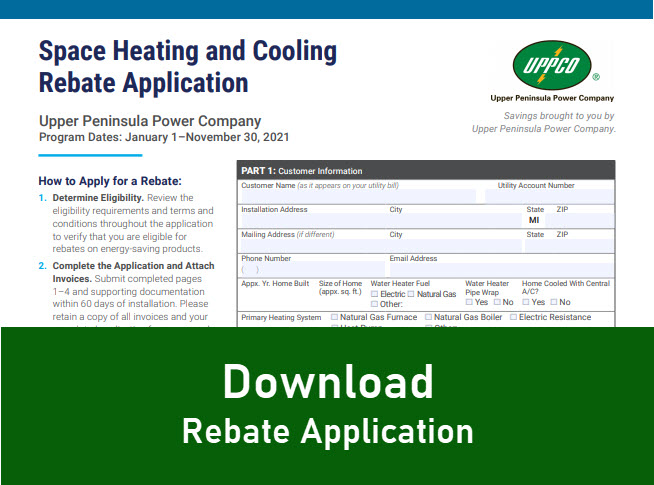 Energy Efficiency Assistance Program

For eligible income qualified customers, weatherization and special programs are available by contacting EU at:
efficiencyunited.com
You can also send an email to:
info@efficiencyUnited.com or call 877-367-3191.
UPPCO 2021 Appliance Recycling
Thanks to our customers, UPPCO's Appliance Recycling Events have been extremely well-attended over the years. Stay tuned for information coming soon on the energy savings captured at this year's Appliance Recycling Events that were hosted in Gladstone, Houghton, Iron River and Ishpeming!
Commercial/Industrial Efficiency Programs
In partnership with Efficiency United, UPPCO gives you access to rebates for the equipment you need to improve energy efficiency. It's a great way to upgrade and improve commercial equipment, and save dollars on energy bills in the long run.
Prescriptive / Targeted Rebates
Prescriptive programs provide 'one-for-one' incentives on high efficiency equipment and products.
Custom / Variable Rebates
Custom programs provide rebates for the installation of innovative and unique energy efficient equipment and products. They allow for incentives that may not fit into the standard prescriptive model, but more appropriately meet your specific operations and process needs.
Online Commercial Energy Profile
Complete a complimentary Online Energy Audit to learn how to increase the efficiency of your business.
Rebate Application Catalog [Commercial & Industrial]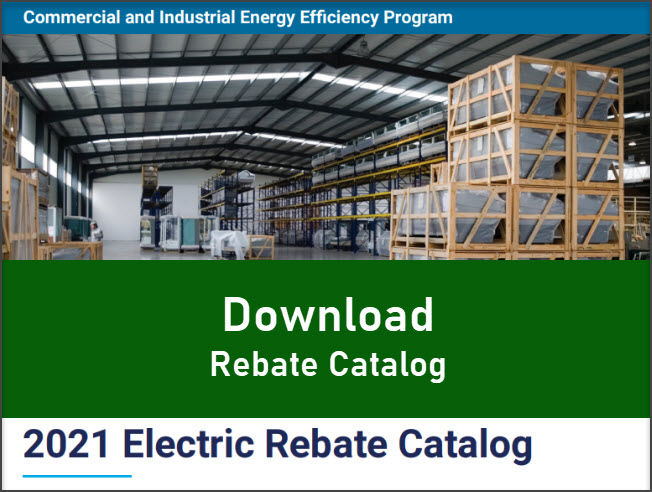 To get started, visit Efficiency UNITED at:
efficiencyunited.com
You can also send an email to:
info@efficiencyunited.com